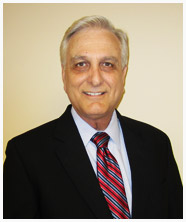 Robert S. Lamont, Retired
Robert S. Lamont is a graduate of Georgetown University obtaining an LL.M. (Taxation) in 1975; Cumberland School of Law of Samford University (J.D. cum laude 1972), and Stetson University (B.B.A. 1966).  Mr. Lamont has received the preeminent AV rating from Martindale Hubbel for more than 25 consecutive years.

Mr. Lamont entered the private practice of law in 1976 and was a member of the firm since its founding in 1980.  Prior to that time Mr. Lamont served as a senior trial attorney with the Office of Chief Council, Tax Court Litigation Division, Internal Revenue Service in its Washington, D.C. office. During 1966 through 1969 Mr. Lamont served as a Captain, United States Army.
For more than 35 years Mr. Lamont concentrated his practice in the representation of clients before the Internal Revenue Service, and with respect to tax planning, sophisticated business planning, mergers and acquisitions, including the purchase and sale of businesses.  Mr. Lamont also advised clients with respect to estate planning and probate matters.
Mr. Lamont is a member of the Tax Section of the Florida Bar and is a charter member of the South Florida Tax Litigation Association.  Mr. Lamont has lectured as an Adjunct Professor of Taxation in the Masters in Accounting Program at Florida International University.
Mr. Lamont retired from the firm on June 30th, 2018.